Spitbank Fort, No Mans Fort and Horse Sands Fort are the three historic granite forts located at the Eastern entrance to the Solent between Portsmouth and Bembridge on the Isle of Wight. All three Forts are now owned and operated by Solent Forts.com
Spitbank Fort and No Mans Fort are now fabulous Hotel Restaurants run by Solent Forts.com.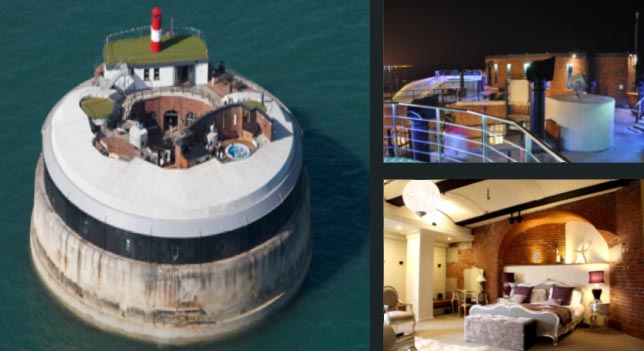 At Hamble Powerboat Charters we were recently asked if we could transport a bride and groom on board Allegro from their Church service near Southampton out to Spitbank Fort for their reception.
We are incredibly excited to be able to do this for the bride and groom and also honoured to have gained the necessary permissions for the transfer with the cooperation of the Fort Boatmen and their RIB. The Forts are incredibly popular throughout the year and if you have a stay planned at one of the forts and would like to arrive in style or enjoy a trip on board one of our luxury cruisers as part of your stay on one of the Forts then we may be able to help.
Please contact us  for more information.