Hamble Powerboat Charters was recently asked to provide a camera boat for Powerboat and Rib Magazine to shoot some action shots of the brand new  9m cruiser from Quicksilver.
The new Quicksilver 9m will feature in an upcoming review in Powerboat and Rib Magazine
Here is some video footage from the Powerboat and Rib Magazine shoot.
When asked to provide the camera ship for the shoot,  "Allegro" was "locked" in literally, at Port Solent as the annual maintenance repairs were underway and the lock gates were out of action.  So the task fell on "Endeavour" skippered by Simon C with myself as crew.
The Quicksilver 9m was being helmed for the day by Tom Montgomery-Swan of Sunus Ocean Racing,  who was recently awarded UK marathon class Powerboat Championship winner for 2017.
The weather was set fair on the 12th Feb with. So in near perfect and sunny conditions we readied Endeavour our Hamble Powerboat Charters Cranchi Mediterainee 43 HT. Endeavour is the perfect boat for a sunny February as she is well protected with her hard top.
We met up with Tom and Greg as they made their way down the Hamble River from Swanwick Marina on board the Quicksilver. Greg the photographer and staff writer transferred to Endeavour at her berth at the Royal Southern Yacht Club  and from there we headed out together into Southampton water and across the Solent to Osborne Bay, our playground for the shoot.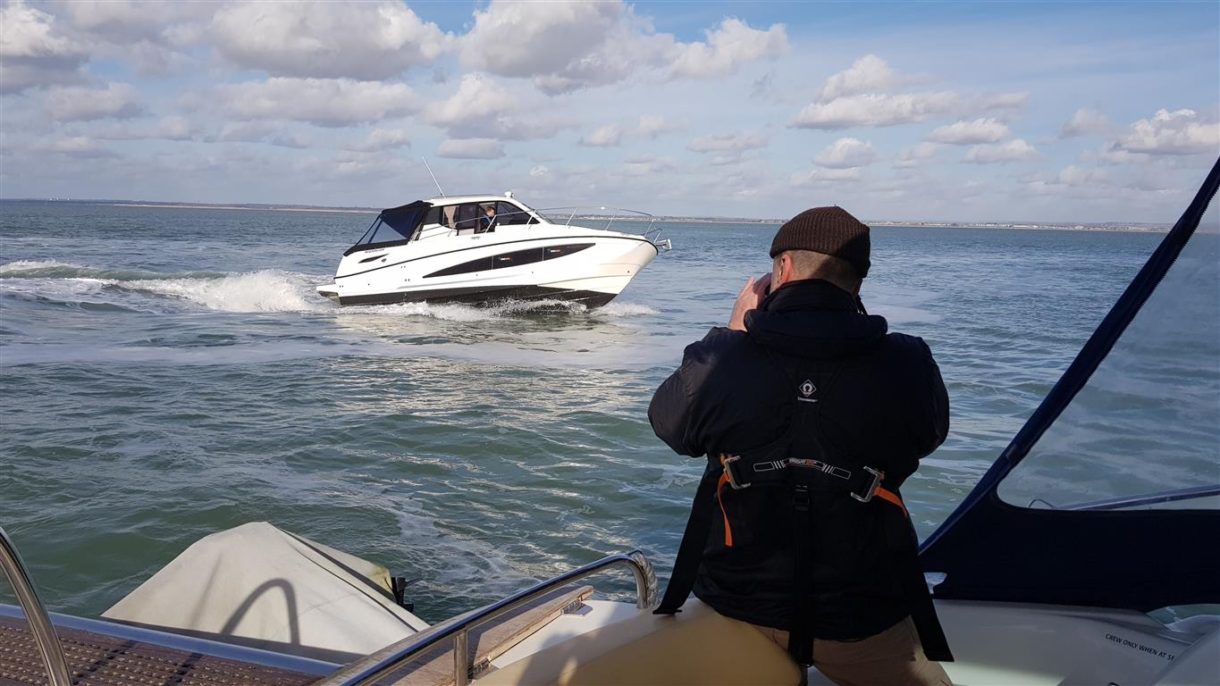 Tom was able to put the Quicksilver through her paces in the wake from Endeavour's twin Volvo D6's and her IPS drives at around 20 knots, as we shot some behind the scenes photos and video of the Quicksilver and photographer Greg in action.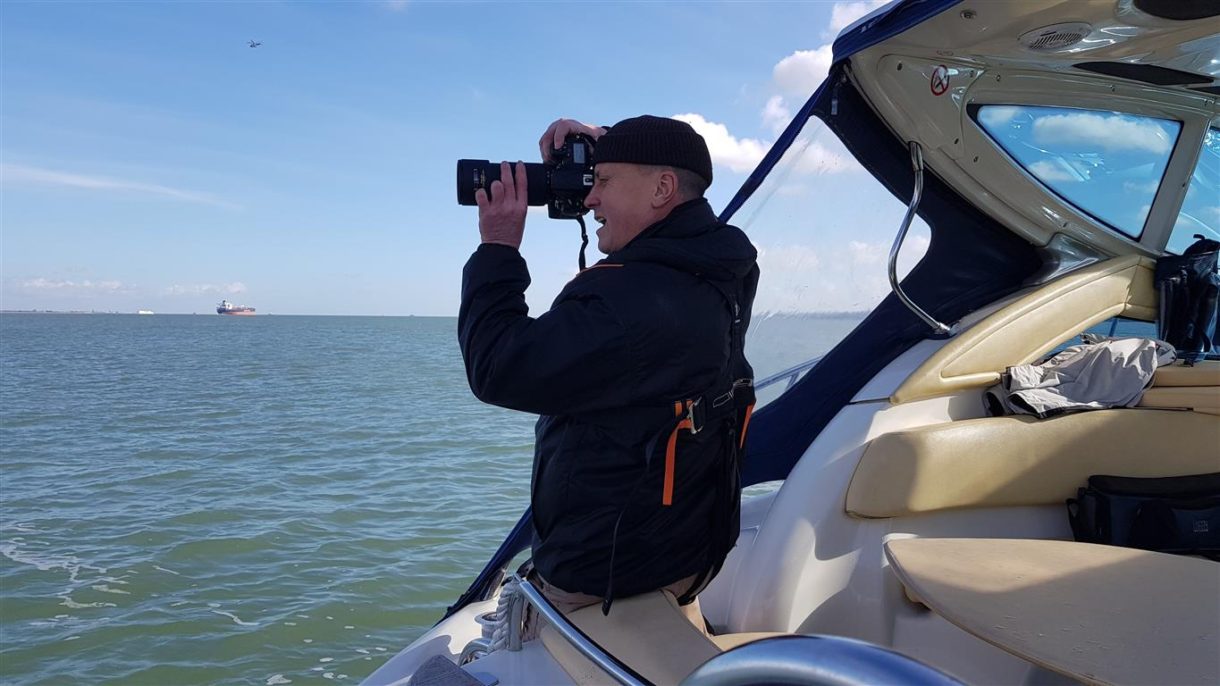 We had a great time and got the shots that were needed. Look out for the upcoming review.
If you need a "camera ship" for an upcoming event or shoot, or you would simply  like the best vantage point for any of the upcoming Solent Events then please contact us
Hamble Powerboat Charters